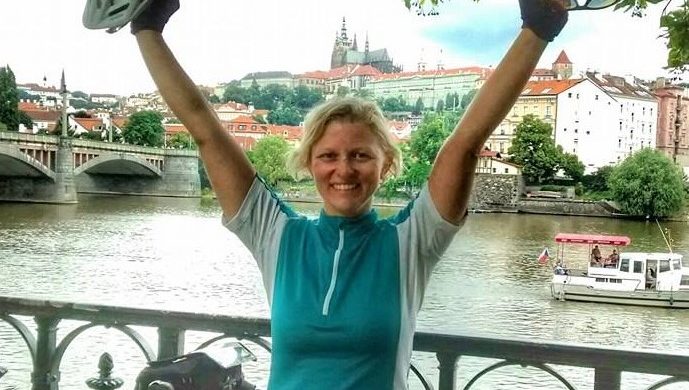 It is with great pleasure that I introduce one of the most inspiring women I have been fortunate enough to meet & even more fortunate to call Family. Gabriela Budilova has recently completed a MASSIVE 1385km solo ride (yes, cycling…with pedals…no motor!) from London to Prague in a bid to raise awareness of human suffering & gender inequality. G's solo journey over 17 days through London, Holland, Germany to Prague saw her face fears that she shares with many women about traveling alone. The physical, emotional & psychological challenges she faced are a unique insight into the capacity for women to face fears by drawing on a powerful inner strength. Here's an excerpt of G's experience…be inspired!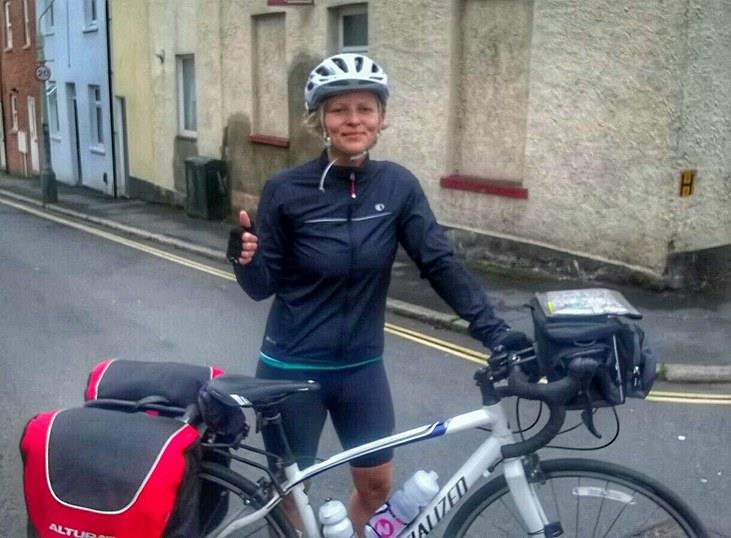 When I decided to ride my bike solo from London to Prague, months before the actual event, all I wanted to do was to ride my bike. I loved cycling since my dad and I spent a few days riding our bikes to and around a nearby lake. But as the years went by and I got caught up in doing other things, cycling was put on hold. But during the last three years I had thought about cycling more and more until I finally got myself a road bike and there started the commuting.
I need to stress the fact that I am no athlete. In the past, I had been the regular gym goer. I would get in there for 7am three or four times a week and get that hour done and over so I could enjoy the endorphin high that followed my workout sessions and hope that if I kept my routine with my sedentary occupation, I wasn't going to seize up by the time I was forty. But with the added years, I started challenging myself. And just like one 5km charity run turned to a half-marathon a decade later, my commuting had lead me to go on longer rides at the weekends which then in turn woke the longing to ride the bike for a bit longer. A few days. Across a few countries.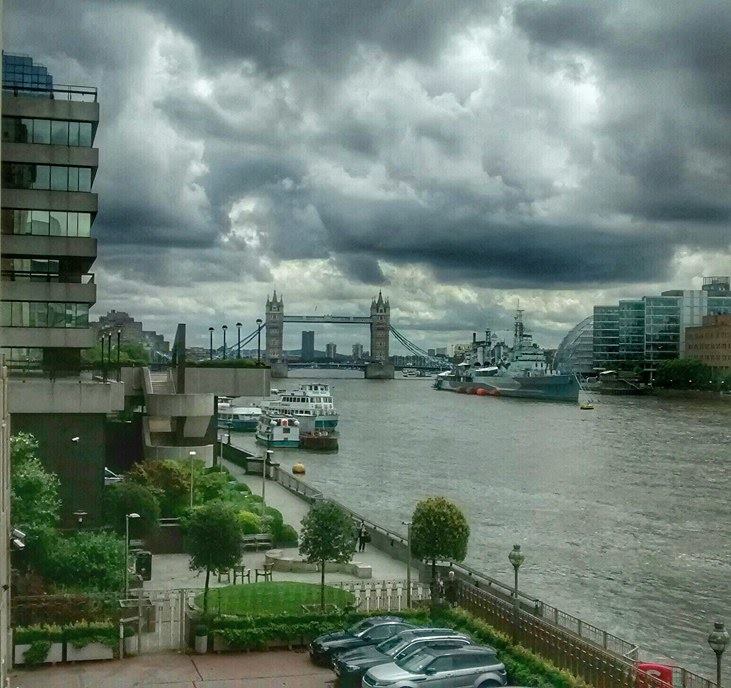 I spent months preparing myself for this challenge. I researched information about equipment and physiology but it was clear to me that the biggest obstacles were going to be psychological. The longest distance I had ridden up until then was 91km but it was enough for me to believe I was able to ride that sort of distance for a few consecutive days in a row. The biggest fear had arisen from the vulnerability women feel when on their own. I don't know to what degree different women feel this way and if men can relate to anything similar but from talking to my female friends and from my own experience, the fear of rape is an ever-present, sometimes crippling fear often preventing us women from following our passions. It was this fear I had decided to fight.
The first three days were the adjusting days. After managing to board a train to London Waterloo and making it to my start line which was any first street outside the train station, my bike with its 20kg load and myself had set off on a journey to empowerment. I had to average no more than 60km per day to make it to my scheduled ferry crossing and it was a good time to try to establish some sort of routine for the days to come. Every single thing I had with me had its designated place within the three pieces of baggage I carried. Each morning, I meticulously packed the tent, mattress and sleeping bag together with all the other things I used the night before, had a wash and got on the road. My food stops were reliant on weather situation and whether the places I was passing had shops or places to eat. The time spent riding was heavily dependent on me going the right way and me knowing that I was going the right way. I had to make sure my phone was always charged in case I got lost and had to use GPS to find myself and my way.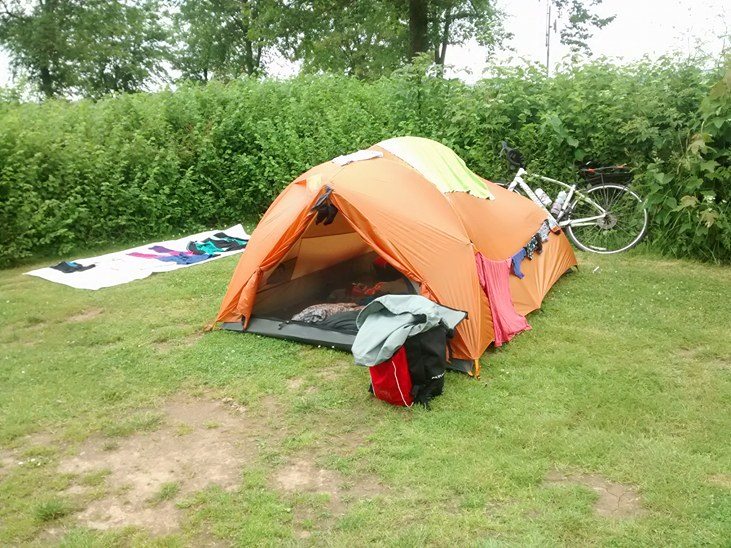 Over the course of the ride, I learnt to trust my environment. I learnt to relax when I left my phone on charge at the campsite bathrooms whilst I was packing my tent. That meant I didn't have to wait unnecessarily long when I was stopping for food. That meant I wasn't arriving to a campsite after reception opening hours and was therefore allowed in. Something proven to be especially painful after seven hours of cycling in torrential downpour. I learnt to take a day off when it all got too much. Every evening, I found a great satisfaction in taking my maps and highlighting the roads I had travelled on that day, then writing a summary of my experience before posting it online with a few pictures to the handful of faithful followers. Having a routine in the days full of riding and taking every day as a new experience were the key to moving forward.
During the 17 days, I rode in temperatures unusually cold for summer. I experienced drizzle, thunderstorms, strong wind, all-day torrential downpour, tropical heat. I got attacked by biting insects and prickly heat, both causing me a great discomfort when I finally laid my body down to rest. I felt the fear of a lone woman in the middle of an empty tent field, clutching my rape alarm as I drifted off to sleep. I felt the cold of people's suspicious stares and the warmth of kindness following a stranger's smile. I felt grateful for being alive as the breeze brushed my skin whilst pushing in the pedals.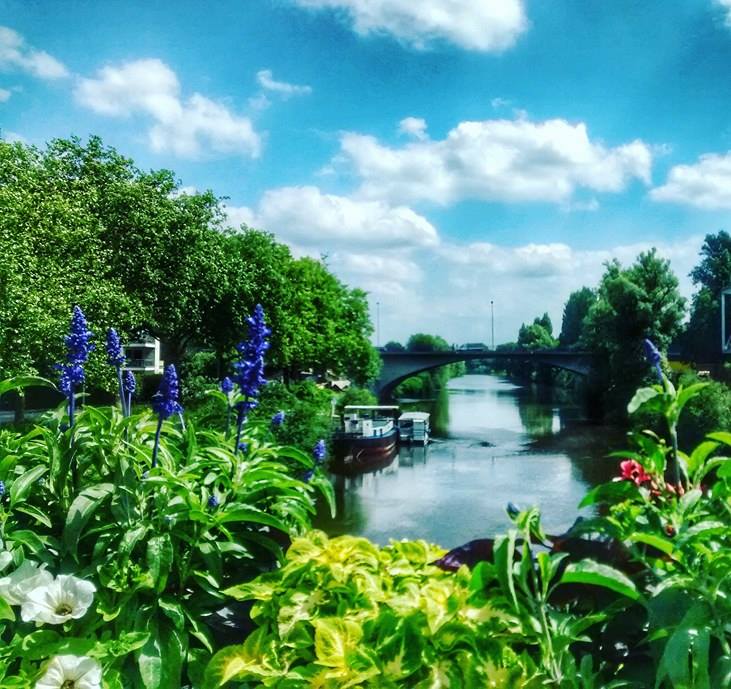 The day I crossed the German-Czech border and made it to my sister's place, I rode 160km. I was feeling the excitement from the knowledge that I had ridden my bike on my own from London across Holland and half of Germany whilst carrying a 20kg load but mainly I felt indescribable euphoria at the realisation of the level of my determination and the scope of what I had just achieved. The realisation that I can do anything. And so can you.
Days on the road: 17       Days ridden: 14                                
Total distance travelled: 1,385 km
Longest ride: 160km
 Route: London -> Kelvedon Hatch -> Colchester -> Mistley -> Harwich -> Hook of Holland -> Rotterdam -> Gouda -> Utrecht -> Arnhem -> Zutphem -> Enschede -> Gronau -> Rheine -> Ibbenburen -> Osnabruck -> Melle -> Bunde -> Rinteln -> Coppenbruggen -> Elze -> Hildesheim -> Holle -> Goslar -> Shwanebeck -> Egeln -> Dessau-RoSlau -> Herzberg -> Bad Liebenwerda -> Dresden -> Pirna -> Decin -> Praha (Prague)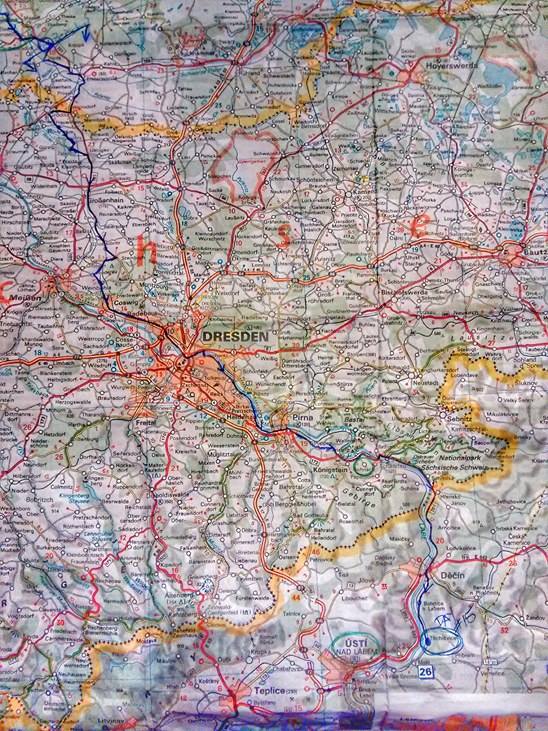 G's solo challenge was inspired by her drive to raise awareness about human suffering & gender inequality. Jump on to her fundraising page to learn more about what motivates this amazing woman on the move!
http://uk.virginmoneygiving.com/Gabs
Peace xo
Lou